Hi there,
I'm trying to create a diagram that is a bit of a cross between a flow chart and a mind map. To help speed up the process I'm creating a basic node as a stencil.

Both of the rectangles will contain up to four lines of text. The width of each is likely to be about six words.
My problem is that as more text is added to the top rectangle, it always expands down below the pink guide line at its base and over the centre line positioned at the origin. How can I make it expand upwards away from the centre line when it overflows?
Here are the current settings of the top rectangle in the stencil, pre-grouping.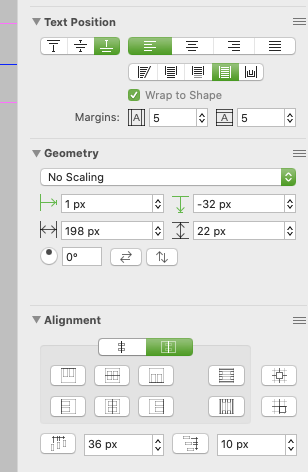 There is mention in the manual about clicking on the (green on my computer) arrows in the Geometry section to change which orientation they are measuring from but mine do not change. Is that a Pro option? Is that what I require?
Any helped is much appreciated.
Cheers,
Patrick