Created a subject for the theme as I started to have some feedback and didn't want to spam the Theme-Sharing Thread.
Needed to create a theme for OmniFocus that would be easy to the eyes and easy to focus on. Everything is in the gray and there is no absolute black or white. There is some issues for the moment with OmniFocus and the style, for more information, go to the GitHub project.
Don't hesitate to comment! I'm having real fun doing this theme but I'm not a designer.
Features
Evertything is grayed except for active task
Due task is highlighted so I have no excuse for missing them.
Soon due are blue
Left sidebar is darker to keep focus on the task even when it's displayed.
Screenshot
Detailed / Full view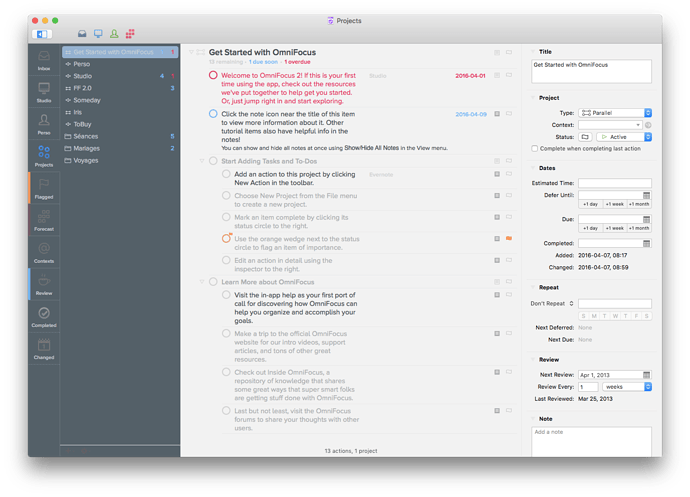 Simple / Focus view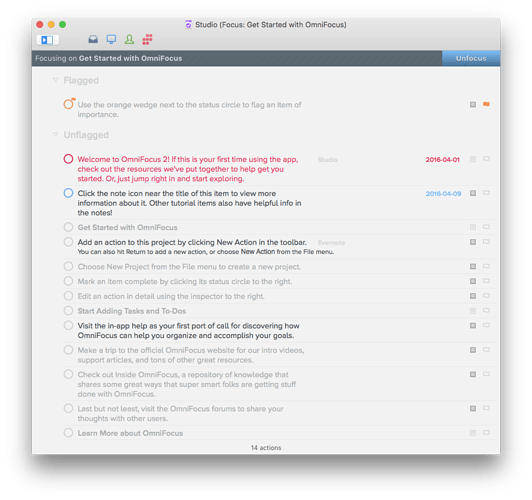 ---