In most iOS apps that use the spinning picker for hours and minutes in date fields, a double tab on the minutes spinner changes the interval from 1 minute to 5 minutes. This makes it easier to scroll to the desired time, e.g. for setting due date/time.
For example: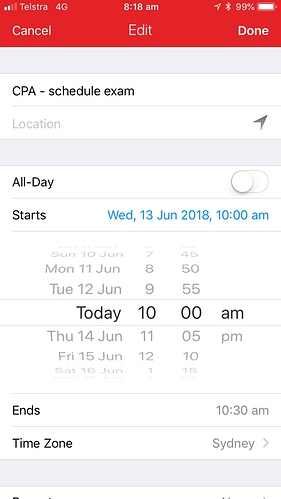 However this isn't possible in OF3 on iOS. The spinner is locked in 1-minute intervals.
Is this just an oversight?