The "diagram layout" feature can auto-layout diagrams using data/items in a strict, hierarchical (tree) structure. See 1st example below.
Does OF support other sorts of relationships, such as an "enclosing" one (not parent-child)? See 2nd example below.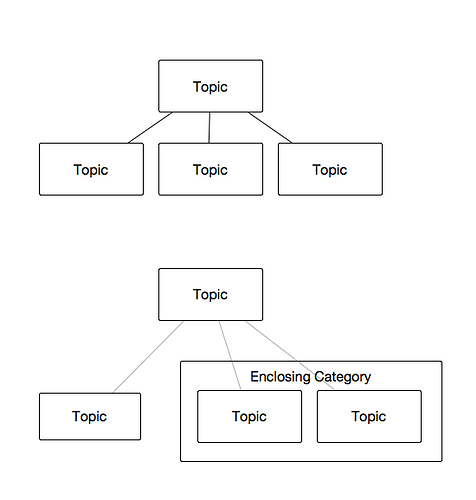 Something like this would be very useful for quickly generating org charts. For example, you could represent the direct reporting structure through connecting lines (supervisor <–> subordinate) while also visually grouping related individuals (such as by enclosing all employees in a specific department or team together).
For a nice interactive example of enclosure, see: https://bl.ocks.org/mbostock/7607535