Hey guys,
I've been using Omnigraffle for a couple of years now and absolutely love it. I consider myself fairly knowledgeable in designing stencils/graphics and feel like I can provide a service to many people with the things I can create. In any case, I was wondering what the community would like to see as far as stencils are concerned. What sorts of things would help make your life/workflow easier? What sorts of stencils could greatly increase efficiency or getting your point across in your specific industry? I'm talking practical things that make Omnigraffle your go-to program.
Some examples of things people may need (that I'm working on):
-Cutout Plumbers diagram, showcasing plumbing parts that slide together to help plumbers figure out what supplies they need: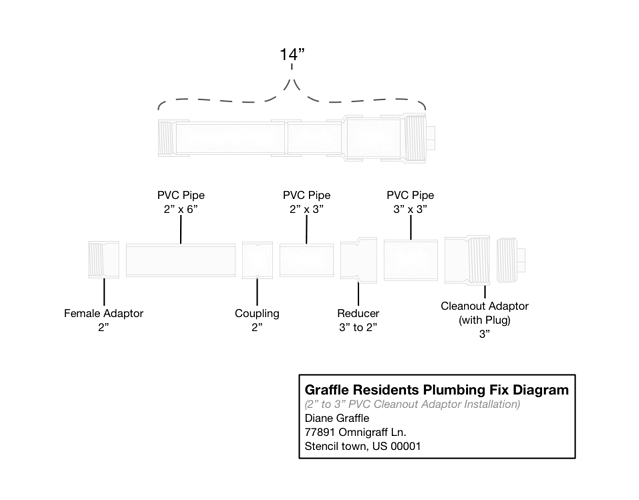 More images below
I've got many more ideas ahead of me, but I wanted to see where I should focus so I can help the most amount of people.
Thanks for looking!
-Dave