Hi,
I have a daily "Brain Dump" routine, as one big action group with many nested subtasks (see picture 1 below).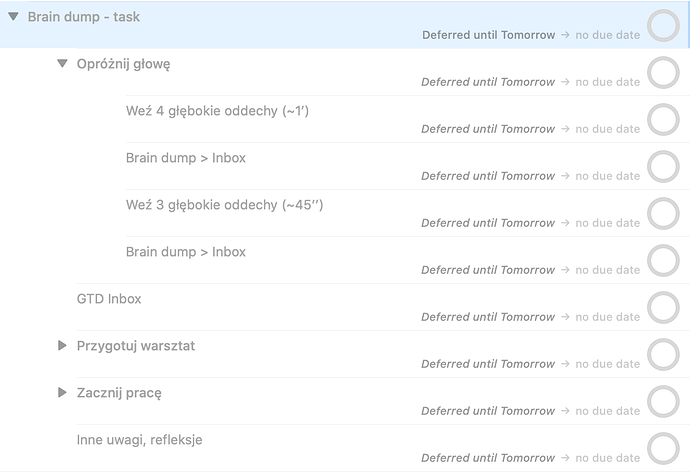 I made it a recurring task (repeat each day, Schedule the Next: Defer Until Date). Unfortunately, in my Forecast perspective it shows as a set of maaaaany unstructured tasks: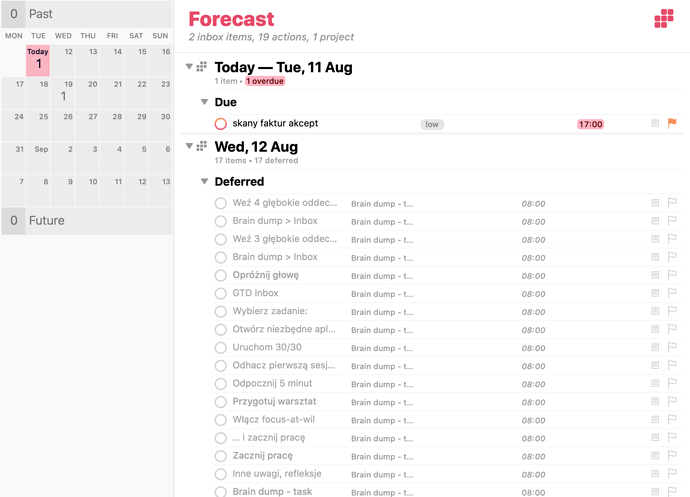 Since it's very messy, I would like to see just one task ("Brain Dump - task") as a deferred one.
Do you have any advice how to achieve this? Some Apple Script? Or Automation?
Some time ago we discussed in some sense similar problem:

but I didn't solve it…
I would appreciate Your help. The general idea is to be able to show only a top task without it's siblings.
Many Thanks in advance :)
Andy