Hello,
I am building out a large client Org Chart, and I'm finding that Omnigraffle is getting in the way of the task rather than helping. I'd planned to set it up with Auto-Layout so that as I add branches as I explore the account, I wouldn't have to manually rearrange boxes.
The AutoLayout is making really odd routing decisions. I have set up the boxes to have four magnets, one on each side.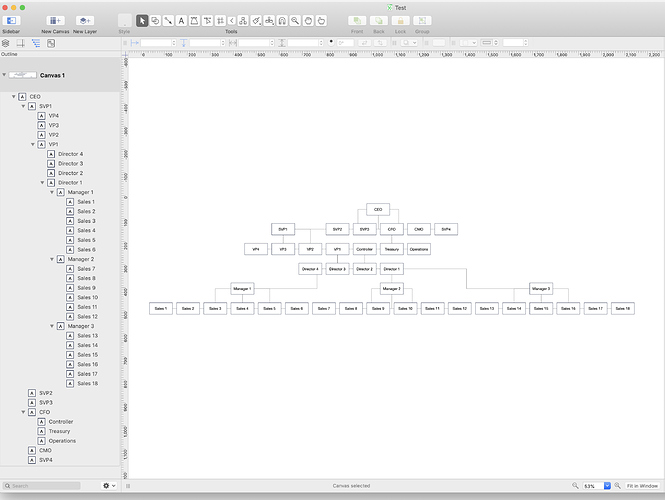 In the example file attached, it appears as if Manager 1 reports to Director 4, VP1-4, Controller, Treasury and Operations all seem to be connected to each other and jointly reporting to SVP1 and the CFO. Director 2 appears to report to the Controller.
I can of course turn off auto layout and manually arrange the lines, but this makes it somewhat less powerful than Powerpoint!
I see lots of requests on the AutoLayout on this board, perhaps we need a more in-depth explanation of the logic and how we can use the full power of Omnigraffle to make the job easier, not harder.
Thanks.